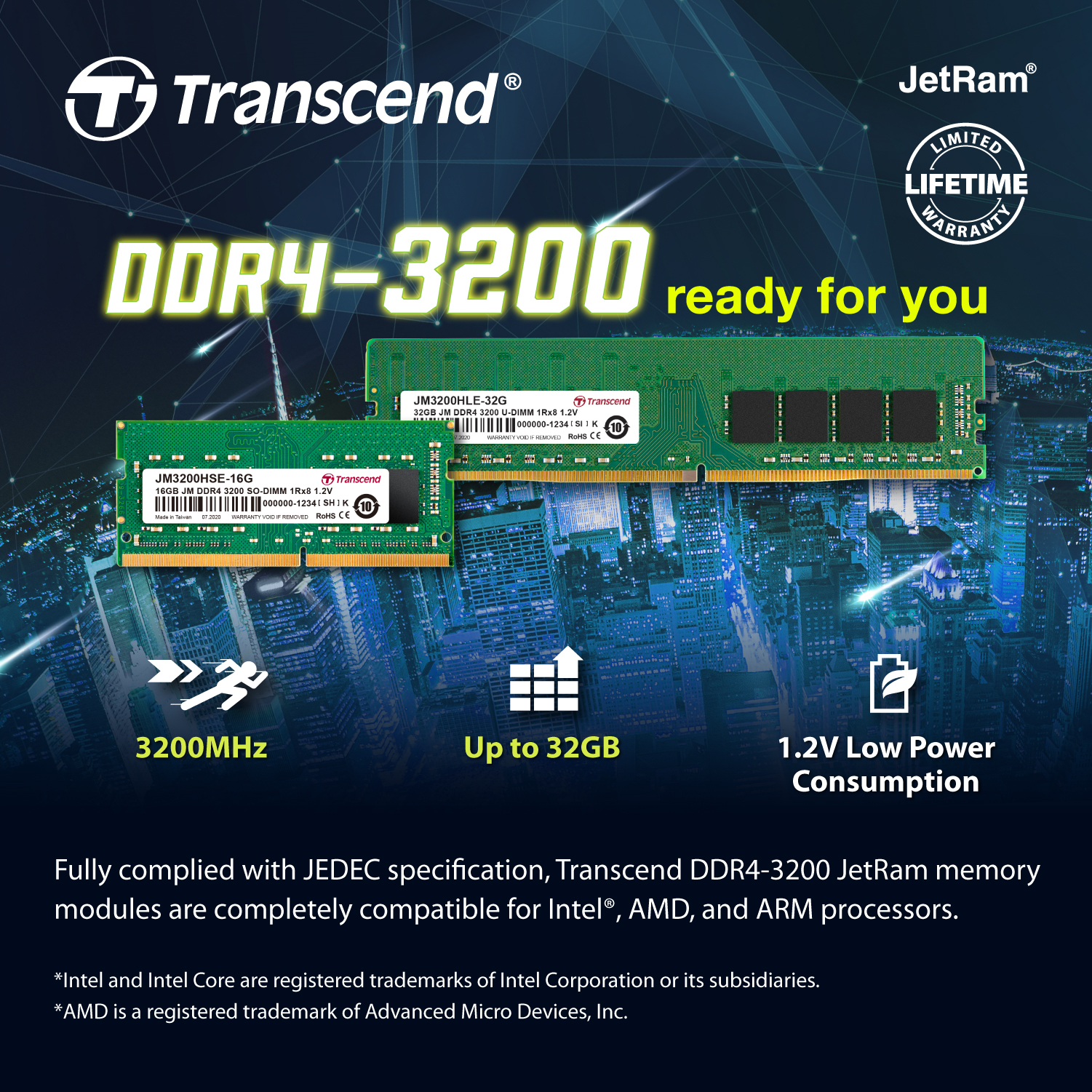 Transcend DDR4-3200 U-DIMM (JetRam)
Aiming at 5G networking and intelligent computing at the edge, DDR4-3200 memory modules feature high transmission bandwidth at 3200MT/s, low latency, and low power consumption, running at 1.2 V.
The line-up includes Unbuffered Long-DIMM, Unbuffered SO-DIMM, ECC Long-DIMM, ECC SO-DIMM, and Registered Long-DIMM, addressing the varied, and often strict, form factor requirements of vertical markets. Fully complied with JEDEC specification, DDR4-3200 memory modules are optimized for Intel, AMD, and ARM processors.
The DDR4-3200 DIMMs are ready to power up embedded telecommunication, in-vehicle, gaming, and smart healthcare applications in the approaching AIoT decade.