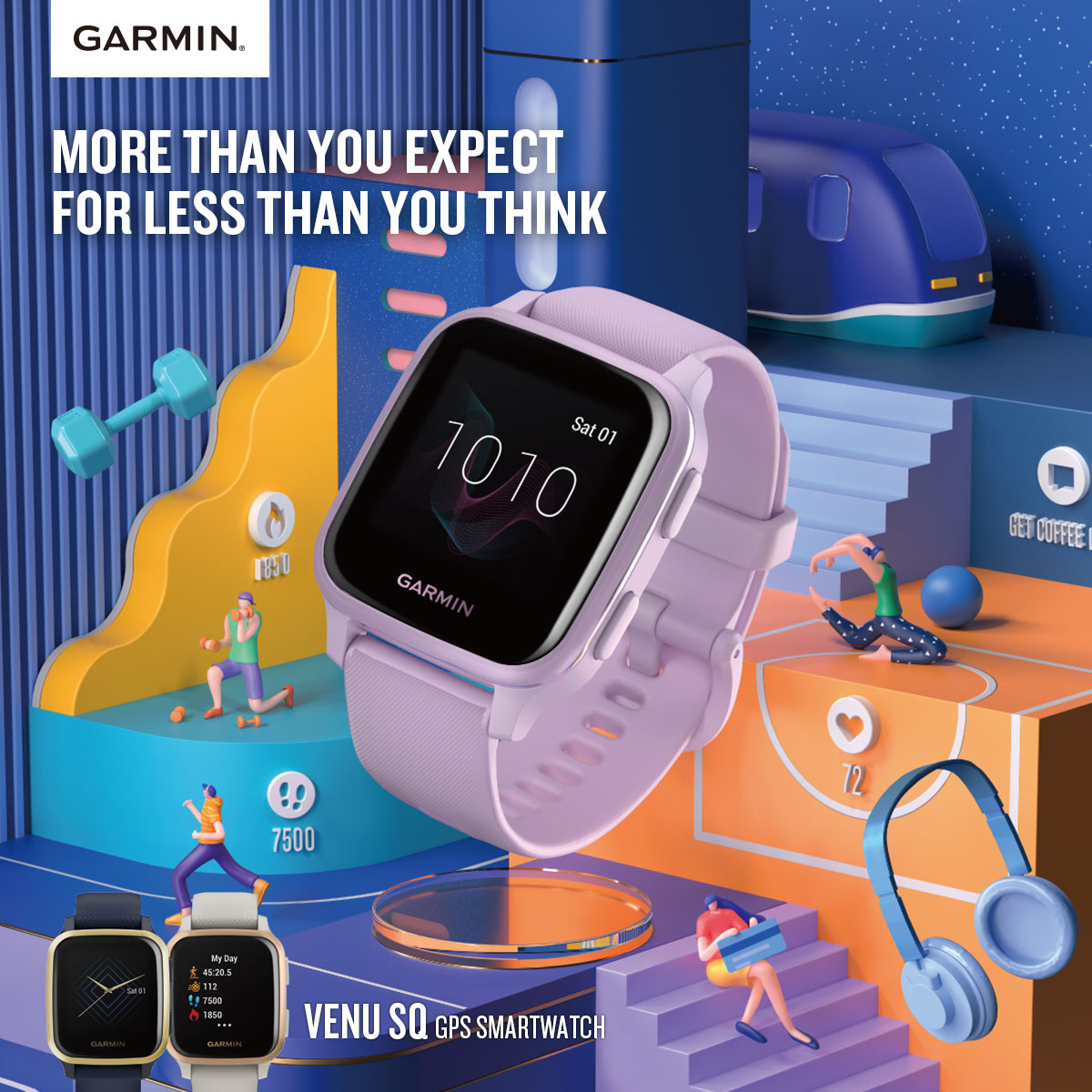 Garmin Venu Sq GPS Smartwatch
More than you expect, for less than you think.
⠀⠀⠀⠀⠀⠀⠀⠀⠀
Featuring a sleek design and bright colour display, the Venu Sq GPS Smartwatch combines daily style with all the health monitoring and fitness features you love!
⠀⠀⠀⠀⠀⠀⠀⠀⠀
Enjoy up to 6 days of battery life and more (and more!):
❤️ All-day Health Monitoring (Pulse Ox, HR, Stress)
😴 Sleep Monitoring
🏃‍♀️ 20 Pre-loaded Sports Mode
🎶 Music Storage
💳 Garmin Pay
⛑️ Safety and Tracking
⠀⠀⠀⠀⠀⠀⠀⠀⠀
Click to find out more about the Venu Sq. Available in Garmin online stores, Garmin Brand Store and all authorised retailers.