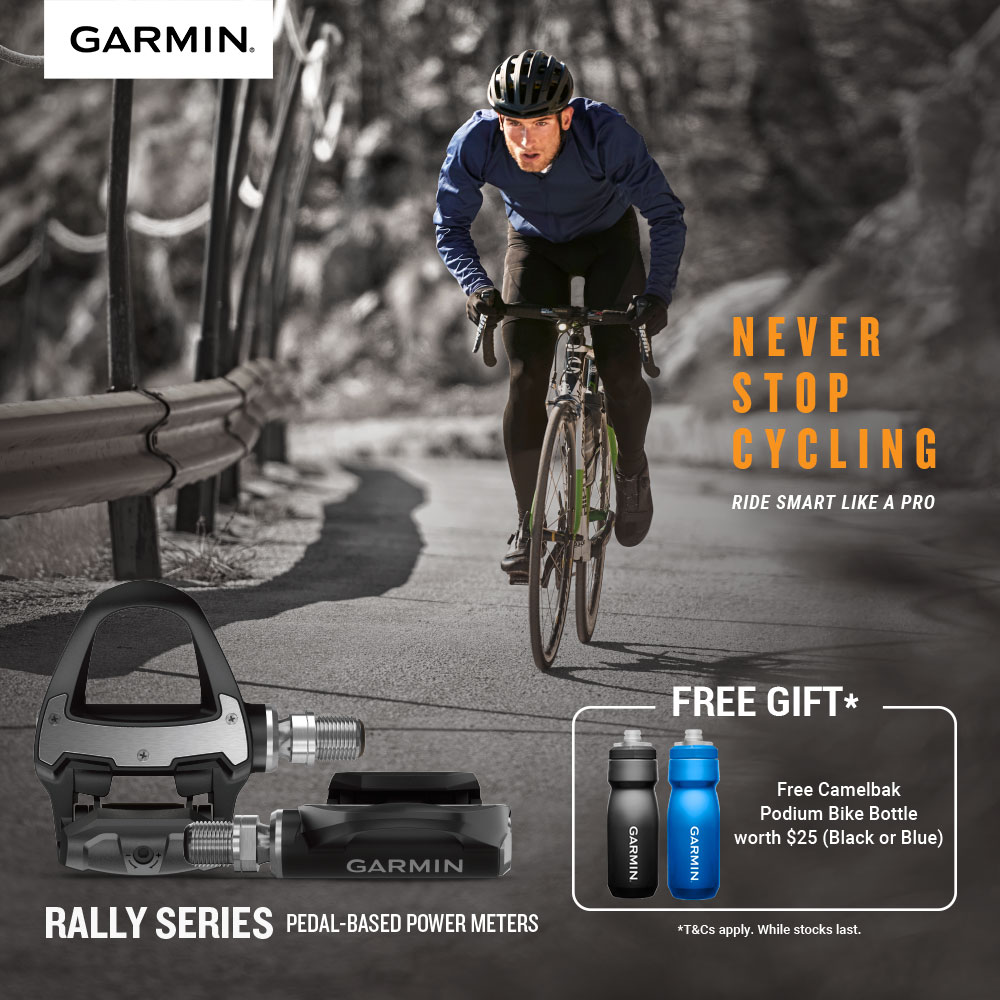 Garmin Rally Series
Meet #Garmin #Rally Series – one power meter to rule all your pedal-powered pursuits.
Take a deep dive into your performance by measuring total power, cadence, left-right balance, and more on every ride from road to mountain.
Get a free #Camelbak Podium Bike Bottle (worth $25) with any purchase of the new Rally. Available on Garmin official online stores, KrisShop.com, Garmin Brand Stores and selected bike shops. Learn More.