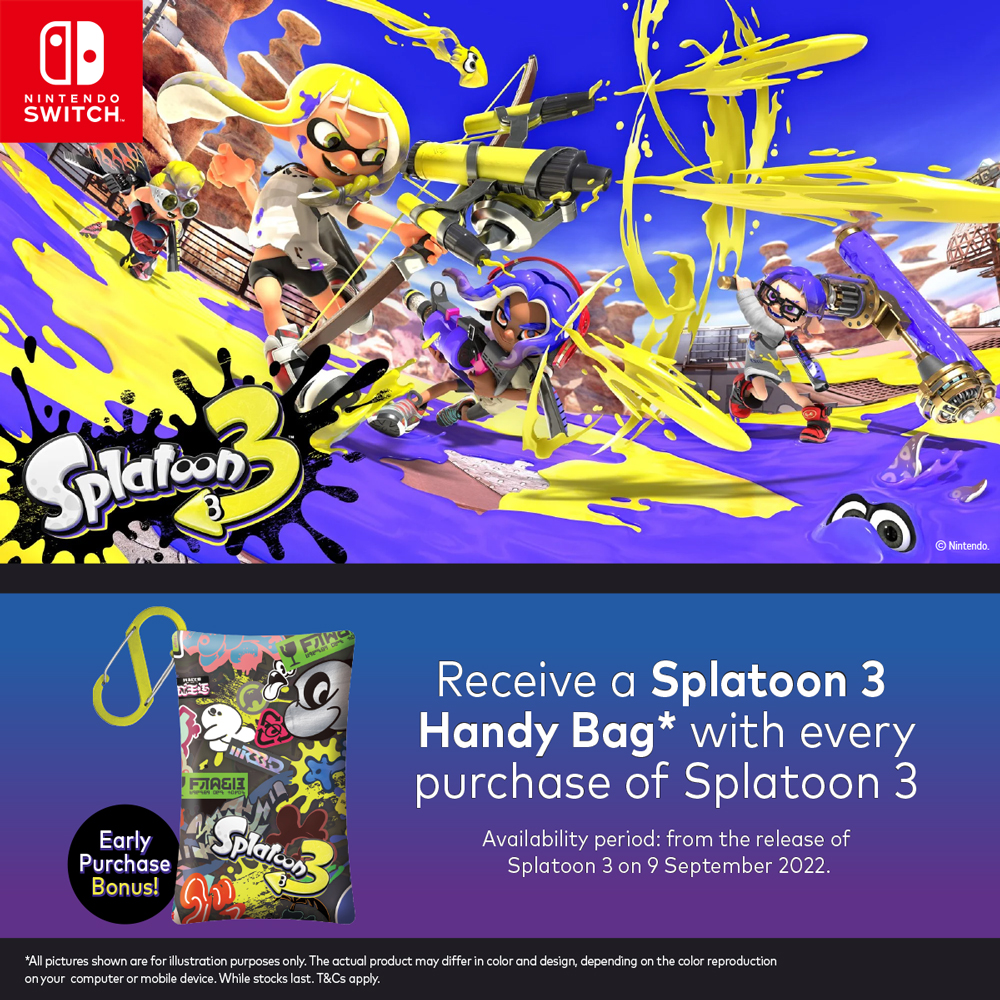 Splatoon 3 for Nintendo Switch
Ink up the Splatlands with the all-new Splatoon 3! Enter the Splatlands, a sun-scorched desert inhabited by battle-hardened Inklings and Octolings. Splatsville, the city of chaos, is the adrenaline-fueled heart of this dusty wasteland. Explore trendy new styles, dynamic new moves, an expanded arsenal, new stages, and so much more.
Receive a Splatoon 3 Handy Bag* as an early-purchase bonus with every purchase of Splatoon 3. Pre-order yours now at Best Denki, Courts, Challenger, Harvey Norman, Gain City, Takashimaya, Sprint-Cass, Metapod, iShopChangi or other authorised channels.
#NintendoSwitchSG
*While stocks last. T&Cs apply.